Published
: 2017-11-18
Last Updated
: 2017-11-18 11:15:54 UTC
by
Didier Stevens
(Version: 1)
0 comment(s)
I observed requests to my webserver to retrieve Bitcoin wallet files: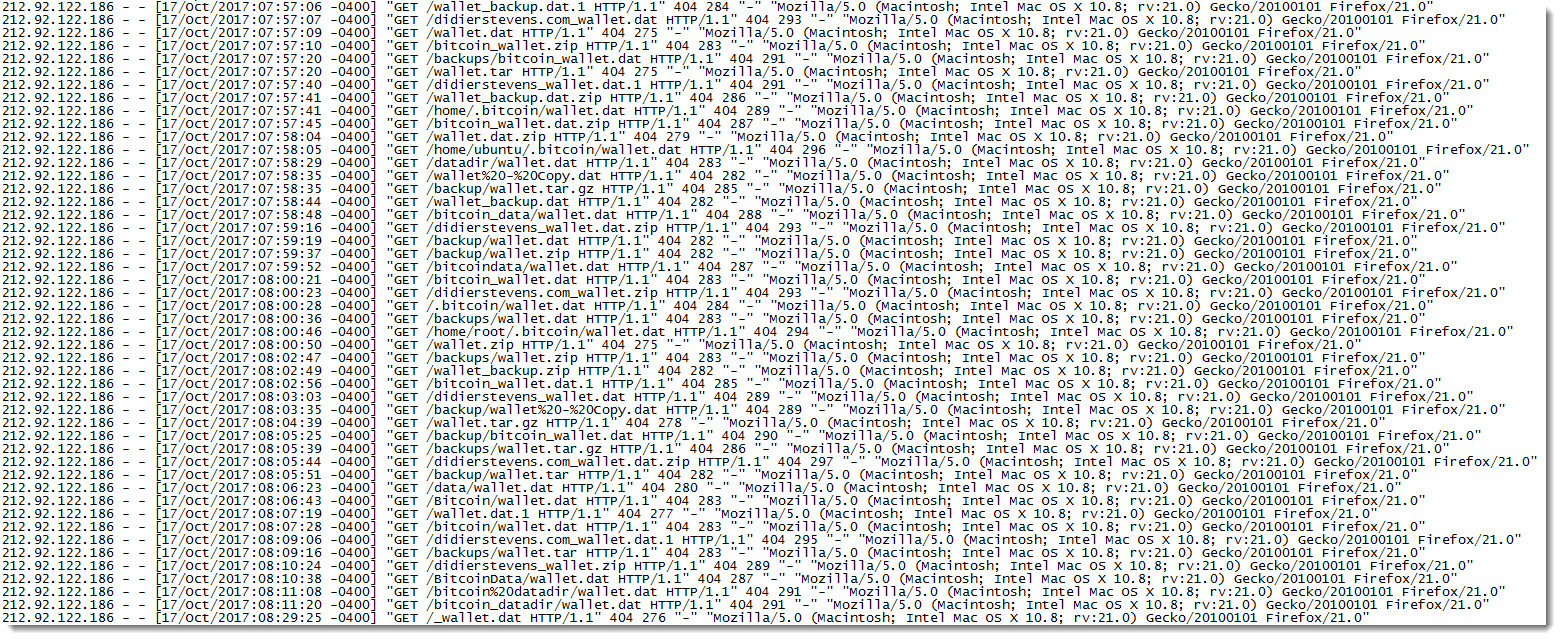 The files they are looking for are:
wallet - Copy.dat
wallet.dat
wallet.dat.1
wallet.dat.zip
wallet.tar
wallet.tar.gz
wallet.zip
wallet_backup.dat
wallet_backup.dat.1
wallet_backup.dat.zip
wallet_backup.zip
I've seen a couple of such request a couple of years ago, but it's the first time I see that many. The first time I observed this was late 2013, in the middle of the first big BTC price rally.
Please post a comment if you observed similar requests.
Didier Stevens
Microsoft MVP Consumer Security
blog.DidierStevens.com DidierStevensLabs.com
0 comment(s)
×
Diary Archives