Published
: 2021-01-17
Last Updated
: 2021-01-17 11:53:58 UTC
by
Didier Stevens
(Version: 1)
0 comment(s)
Version 13.01 of Sysmon was released, a Windows Sysinternals tool to monitor and log system activity.
This version adds detection for process tampering, like process hollowing and process herpaderping. You use ProcessTampering in your configuration to activate it.
Here is an example of process hollowing detection: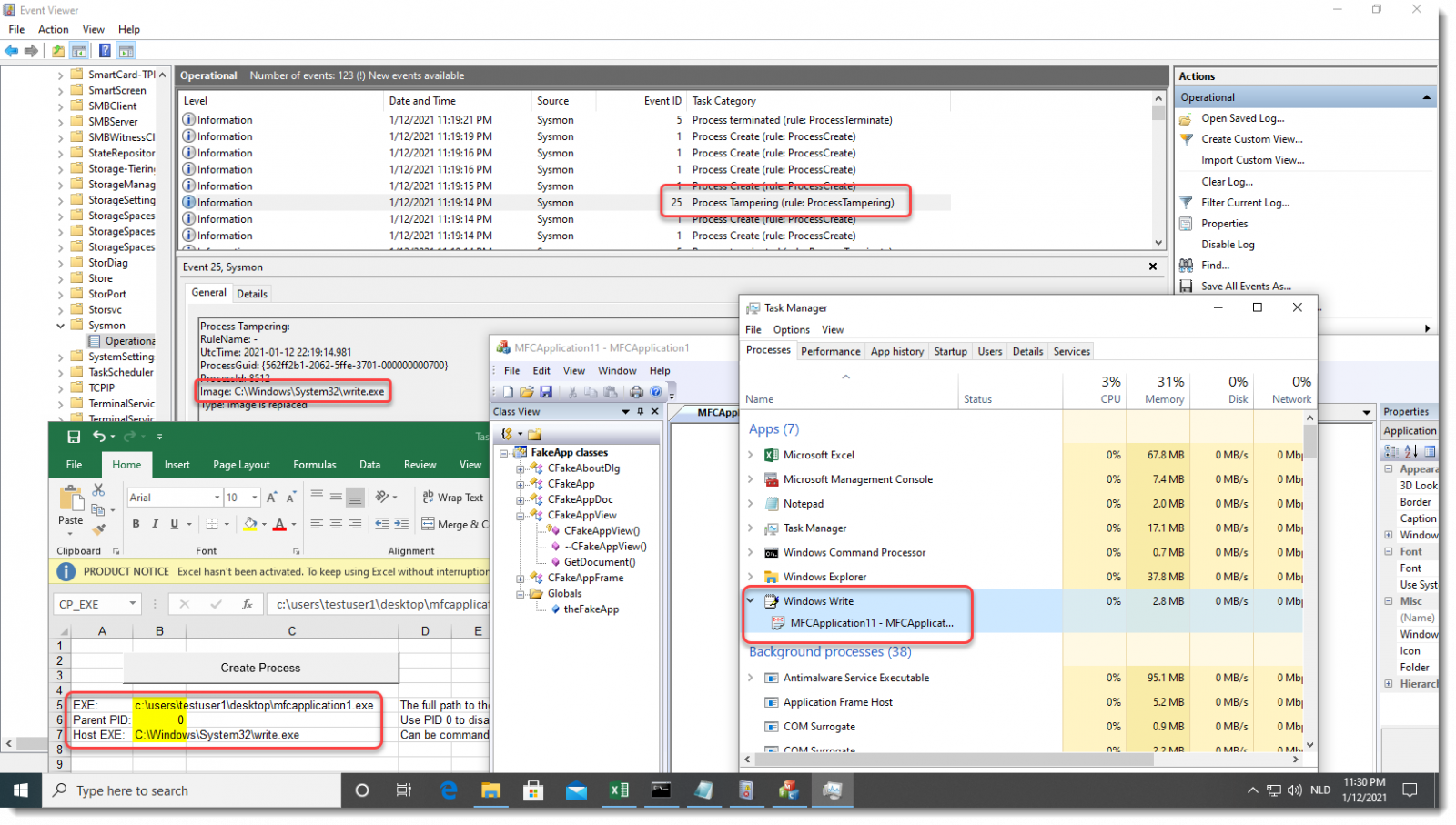 Didier Stevens
Senior handler
Microsoft MVP
blog.DidierStevens.com DidierStevensLabs.com
0 comment(s)
If you have more information or corrections regarding our diary, please share.
Recent Diaries
View All Diaries →
Latest Discussions
PFSense
created Dec 23rd 2020
3 weeks ago by bas.auer@auerplace.nl (3 replies)
Port 23 & 2323 107.173.58.179
created Nov 15th 2020
2 months ago by Anonymous (0 replies)
View All Forums →
Latest News
Top Diaries
AV Cleaned Maldoc
Nov 2nd 2020
2 months ago by DidierStevens (0 comments)