Published
: 2016-07-30
Last Updated
: 2016-07-30 14:03:00 UTC
by
Didier Stevens
(Version: 1)
0 comment(s)
Philippe told me that version 0.48 will parse the sample I analyzed yesterday. 0.48 is not a stable version (0.47 is), but you can download it from Github.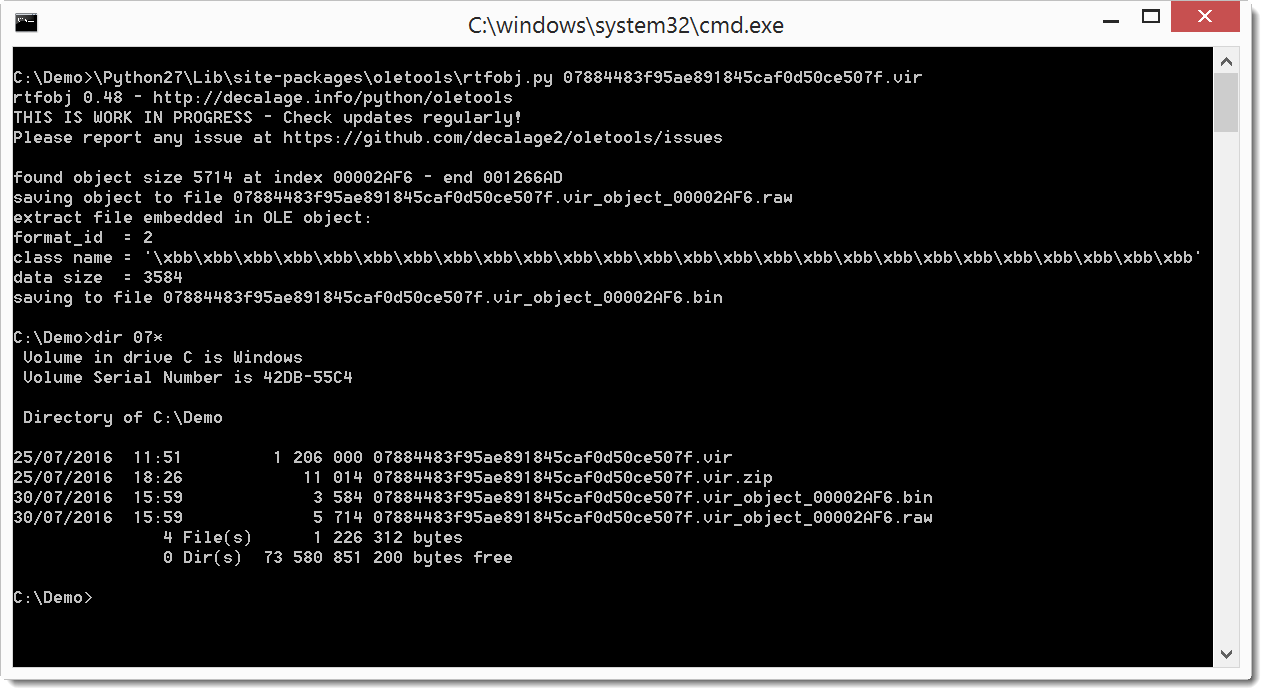 Didier Stevens
Microsoft MVP Consumer Security
blog.DidierStevens.com DidierStevensLabs.com
0 comment(s)
If you have more information or corrections regarding our diary, please share.
Recent Diaries
Malicious RTF Files
1 day ago by DidierStevens (4 comments)
View All Diaries →
Latest Discussions
BGP forums/discussion
created 1 week ago by Anonymous (0 replies)
Security Policies
created 2 weeks ago by Anonymous (0 replies)
Tracking EoL Software
created 1 month ago by SaltedSecurity (2 replies)
View All Forums →
Latest News
View All News →
Top Diaries