Published
: 2010-11-15
Last Updated
: 2010-11-15 15:02:05 UTC
by
Stephen Hall
(Version: 1)
6 comment(s)
Thanks to our reader Seb for the heads up about a remote denial of service vulnerability within Firefox 3.6.12.
There are a number of sites showing the exploit code which has been developed by Italian members of the BackTrack project.
I'll not publish the code here as its easily found with your favourite search engine, but below is a screen shot showing the impact of the code on a fully patched Mac OSX 10.6.5 system.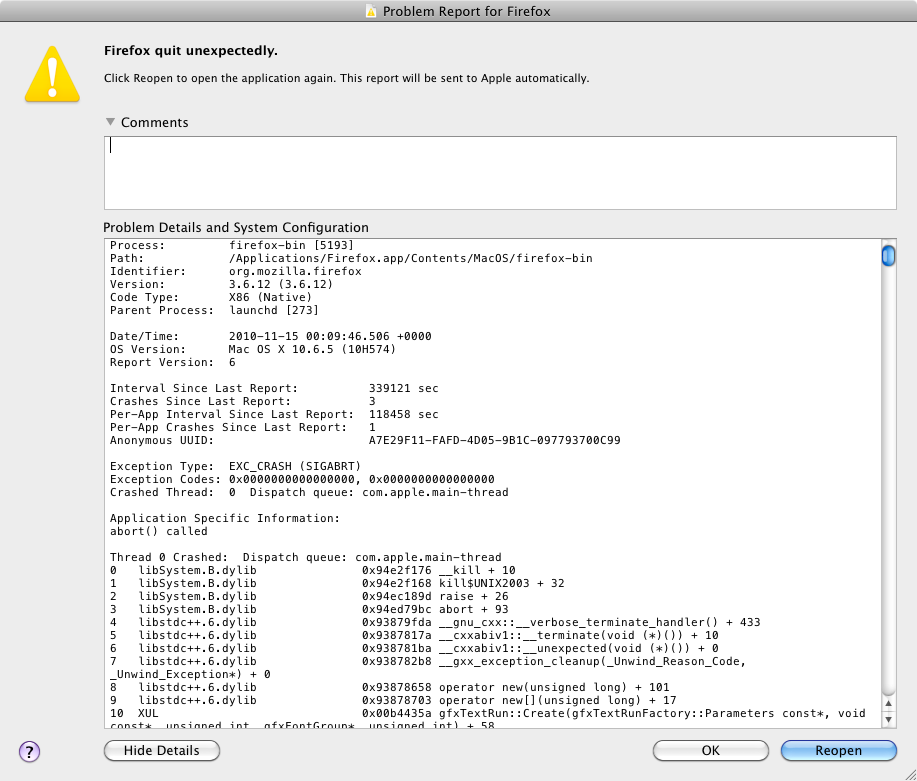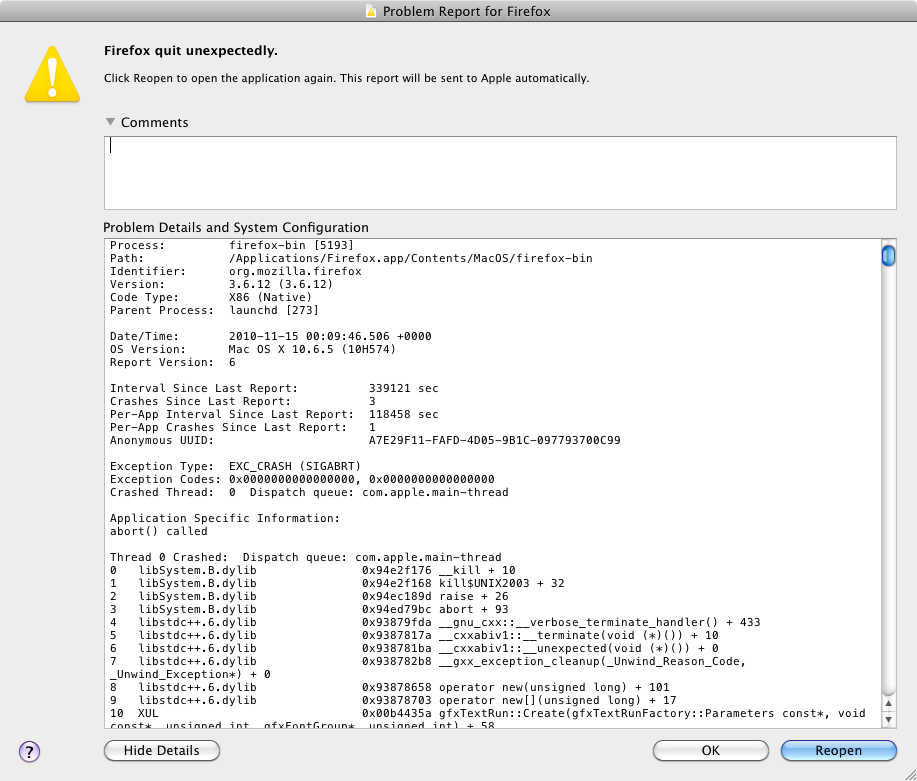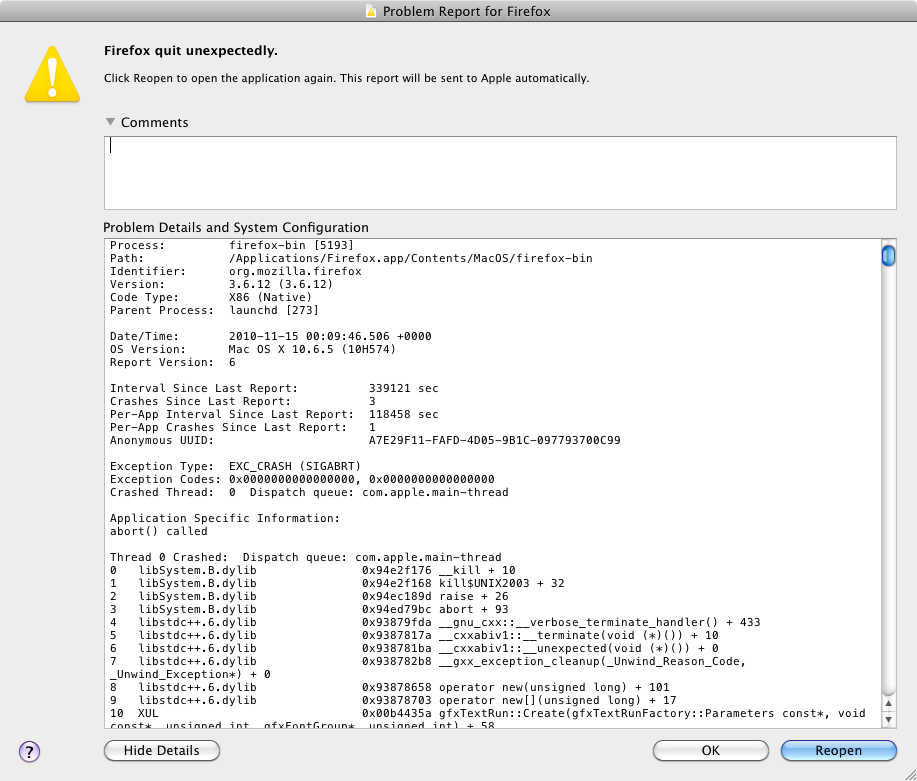 Diary updated after contact with Emanuele Gentili.
6 comment(s)
×
Diary Archives